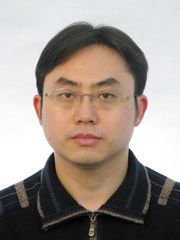 The initiative of integrated development of Port-Industry-City through unified planning of port, industry and city as a whole is an attempt to shape a new relation between port and city development in Tianjin. The overall urban development pattern requires in-depth, wide-range, intense adjustment. It is necessary to, from the three dimensions of coordinating spatial layout of urban development, improving industrial ecology of port economy, and optimizing resource element allocation, collaboratively advance in-depth infusion of Port-Industry-City, and fully mobilize port resource strength, thereby boosting high-quality urban development.
Coordinate spatial layout of Port-Industry-City as a whole, and facilitate urban functional clustering and upgrading
Through measures such as territory space planning, network optimization of traffic infrastructure, and regional industrial update, we should make breakthroughs in the traditional development pattern characterized by geographical isolation, functional separation, and mutual interference between the port and city, shape a new trend in integrated development in which the port and city have ordered spatial partition, organic functional connection, and effective clustering based on rational industrial division.
The first is to further make efficient utilization of port shoreline resources and build an open port-centered industry system. It is necessary to effectively utilize the spatial resources of the port and adjacent land. In addition to focusing on the development of port-dependent manufacturing industry, we should prioritize layout of producer service industries including port-centered value-added logistics, business transaction of commodities and offshore finance, as well as near-port shipping service industries such as cruise economy, marine service, ship supply and seamen leisure service to provide effective support to function upgrade of port hubs and achieve dislocation from and connection with high-end shipping service industry in the central city.
The second is to optimize the port and city boundary, and build a port-city integrated space appropriate for living, business, and travel. Through improvement of the port collecting and distributing system, coupled with green port construction, shoreline ecology repair, renovation and transformation of old wharf and old port city, we should achieve harmonious insertion of port operational zone, port-centered industrial zone and coastal urban area, and fully release space for the functional upgrade of livelihood of employees and residents, business matching, frontier innovation, cultural tourism and leisure in the coastal urban area.
The third is to optimize the industrial space layout, and enhance the city's comprehensive bearing capacity. By taking a foothold in dual city development pattern and port economic format, we should focus on enhancing port economic service function and bearing capacity of Tianjin City and Tianjin Binhai New Area. The core function of the central city is to carry forward high-end port and shipping service element resources, focus on developing shipping and building economy, optimize business environment, build characteristic shipping service zones such as white loft and ocean plaza, and increase policy attraction for shipping functional institutions, leading enterprises, and platform enterprises. Binhai New Area should fully cluster productive element resources of port economy, strive to optimize the industrial R&D and transformation system of port economy, innovate policy mechanisms related to free trade and offshore trade, thereby enhancing bearing capacity of port-centered logistic, manufacturing and service industries.
Perfect the industrial ecology of port economy, and drive the function level rise in urban development
Industrial development is the core to the integration of Port-Industry-City. An important direction in the integration of Port-Industry-City is to upgrade cargo channel into development channel, transform channel economy into port economy, and enable function level rise in urban economic development. To achieve this transformation and rise, the key is to establish connections between port-related industries, achieve mutual empowerment between industries and systematic cultivation of industries by creating, supplementing, and extending relevant industrial chains, and build a closed-loop industrial ecology in which port drives logistics, logistics drive economic trade, economic trade drives industry, and industry drives the port and city.
First, it is necessary to enhance the function of port in driving logistics. It is necessary to sustainably increase the function level of Tianjin Port as an international shipping hub, smooth domestic and international dual-cycle logistics channels, and empower the city with resource clustering and supply chain guarantee advantages. To this end, we should constantly enhance the function level of port infrastructures, upgrade port service function, increase intelligent digital level and port service efficiency of the port, accelerate the expansion of land and sea transport channel, and comprehensively strengthen radiation force, influence and market competitiveness of Tianjin port.
Second, it is necessary to enhance the function of logistics in driving economic trade. We should establish highly efficient shipping logistic system to help enlarge international and domestic economic markets, enlarge urban trade scale and optimize trade structure. To this end, we should further deepen shipping line connection and industrial connection with major trading partner countries and domestic and foreign logistic node cities, greatly cluster foreign trade enterprises with high function levels, enrich trading categories, and enlarge block trading scale. Meanwhile, we should create more high-added-value transaction forms and trading formats by upgrading industrial function of port-centered logistics.
Finally, it is necessary to enhance the function of economic trade in driving industry. We should transform powerful business location advantage and element circulation advantage into port-appropriate industrial clustering advantage, and drive the development, expansion, and quality upgrade of port-appropriate industries. This is a key link in transforming from channel economy to port economy. To this end, we should focus on extending advantageous industrial chain in trade, make planning for value chain value-added projects of advantageous goods categories in port throughput, and enable comprehensive activation of channel value. Relying on business location advantage, we should greatly boost the clustering of port-centered and port-appropriate advanced manufacturing industry. In addition, we should encourage market innovation, and develop urban high-end service industries related to trade and shipping, particularly new format of digital port-shipping logistics.
Optimize and integrate resource elements, and enhance capacity for urban element allocation
The integrated development of Port-Industry-City at the micro level is to cluster, integrate, and utilize port-related element resources. Optimization and strengthening of element resource allocation function is not only an underlying logic in integrated development of Port-Industry-City, but also a core manifestation of building a world first-class port city.
The first is to focus on enhancing international resource allocation function. With advancing construction of an international consumption center city and a regional business center, and building an international port city as a starting point, we should accelerate the construction of high-level commercial infrastructure, cultivate international first-class business environment, constantly add attraction for traditional international trade and investment elements, and step up efforts to actively promote forward-looking layout of international new trade formats and modes such as cross-border e-commerce, digital trade, service trade, offshore finance, etc. Moreover, we should enhance capacity for clustering new element resources of international trade.
The second is to thoroughly join the Beijing-Tianjin-Hebei coordinated development. The integrated development of Port-Industry-City can gain impetus and support from the Beijing-Tianjin-Hebei coordinated development. On the one hand, port economy-related industries can gain access to required resources elements from the undertaking of Beijing-Tianjin industries, construction of Beijing-Tianjin-Hebei coordinated innovation system and integrated construction of regional element market. On the other hand, with the in-depth advancement of Beijing-Tianjin-Hebei integration, a unified big market with huge capacity will add more vitality and terminal demand for the development of port economy.
The third is to fully leverage the joint force of the government and market element allocation. Centering around industrial chain, supply chain, capital chain, talent chain, innovation chain, data chain, and service chain of port economy, we should provide constant guidance for policy output, thus truly achieving a new situation characterized by efficient market mechanism operation and dynamic microcosmic bodies in port economic development.