About the School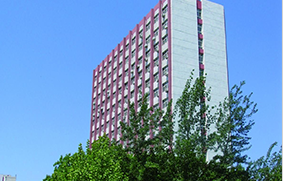 Nankai University founded the discipline of economics in 1923, and School of Economics in Nankai University was established in 1931. The postgraduate programs in Economics were started in 1935, and the master degrees involve more than 60 students from 13 classes by 1950, delivering many famous economists and top management experts for China and the world. School of Economics was rebuilt, after the 3rd Plenary Session of the 11th Central Committee in 1978. For nearly 90 years, the school has marched forward despite of all the hardships and sufferings. Always carrying forward the school motto of "Dedication to public interests, acquisition of all-round capability, and aspiration for progress with each passing day", the school inherits the traditional academic essence and forges ahead with innovation. Relying on the key advanced disciplines while taking full advantage of disciplinary inclusiveness, the school optimizes, integrates, crosses and expands its discipline. Therefore, our current school becomes a leading national and renowned international research center involving economics talents, and international academic exchange center and important think tank for China's economic reform and development.
Covering an area of 20,000 square meters, the school consists of teaching buildings, experiment centers and office buildings. Situated in the complex of School of Economics, the economics branch library of Nankai University Library enjoys a collection of more than 200,000 books in Chinese and other languages.
By Dec., 2016, the school has 198 faculties and staff, including 58 professors, 71 associate professors and 26 lecturers, more than 90% of whom have doctoral degree. Among the staff, there are members of Discipline Review Group of State Council Academic Degrees Committee, National Experts with Outstanding Contributions, members of Marxist Theory Research and Development Program Consulting Council of Central Committee, conveners of Discipline Review Group of State Council Academic Degrees Committee, Director and Secretary General of Economics Department in Teaching Advisory Committee of Ministry of Education, members of National Philosophy and Social Science Planning Project Review Committee, members of Social Science Committee of Ministry of Education, distinguished professors from Changjiang Scholars Program of Ministry of Education, receivers of Trans-Century Training Program Foundation for Talents by the State Education Commission and receivers of Foundation of the Ministry of Education of China for Outstanding Young Teachers.
School of Economics currently has 3468 full-time students, including 1243 undergraduate students, 590 students studying for academic master degree, 261 students studying for professional master degree and 324 doctoral candidates. With a great variety of disciplines, School of Economics is a teaching and research institute that can provide courses for undergraduates, postgraduates and doctoral candidates and confer all the three degrees. It now boasts two first-level disciplines of National Key Disciplines, including theoretical economics and applied economics; and six second-level disciplines of National Key Disciplines, including Political Economics, World Economy, Finance, Regional Economics, History of Economics and International Trade. The School provides four undergraduate majors, including Economics, Public Finance, International Economy and Trade and International Business; as well as pilot interdisciplinary program that covers economics, management and law. It offers 15 postgraduate courses, including Political Economics; History of Economic Thoughts; History of Economics; Western Economics; World Economics; Population, Resources and Environmental Economics; Regional Economics; Public Finance; Finance; Industrial Economics; International Trade; Labor Economics; Quantitative Economics, Statistics and Urban Economics. School of Economics now is able to confer doctoral degrees of first-level disciplines in Theoretical Economics and Applied Economics, covering 16 second-level disciplines in economics. At present, the School can enroll doctoral candidates in 13 disciplines, including Political Economics; History of Economic Thoughts; History of Economics; Western Economics; World Economy; Population, Resources and Environmental Economics; Regional Economics; Finance; International Trade; Industrial Economics; Quantitative Economics; Public Finance and Labor Economics. School of Economics now has two post-doctoral research stations for Theoretical Economics and Applied Economics, with 33 currently in the station among a total of 226 post-doctors. With a serious, free, open and social-service-oriented academic atmosphere, as well as the unique achievements in the development path of China's economics, School of Economics has provided tens of thousands of economic management professionals with global vision.
In recent years, School of Economics has carried out programs under Project 211 and Project 985. The lecturers and scholars have undertaken more than 200 national and provincial research projects, among which 120 programs have gained national and provincial awards; published 370 sets of academic works, textbooks and research reports, including more than 2000 papers on top journals at home and abroad, such as Social Sciences in China, Economic Research Journal and Management World. The School has made great improvement in teaching methods, academic research, material collection, data analysis and external communications. The School's development of National Economics Teaching Center has been extremely successful, with currently 7 courses listed as National Quality Courses and the Economics Experimental Teaching Center of Virtual Simulation recognized as National Demonstration Center for Experimental Education.
Nankai University joined hands with Nanjing University, Renmin University of China, Department of Economics of Chinese Academy of Social Sciences and Statistics Science Research Institute of National Bureau of Statistics and set out to build Collaborative Innovation Center for China Economy, which was approved in September, 2014. This center is China's one and only collaborative innovation center for economics. It is intended to be a highland for theoretical research, a think tank for policy consultancy, a significant incubator of economics talents and an important opinion platform for research into China's economic theory system.
School of Economics has made great achievements in international communication and cooperation: The School has cooperated with Canadian universities to jointly provide postgraduate and doctoral courses, known as "Nankai-York Model"; it has worked with Society of Actuaries and established China's first internationally-recognized actuary examination center; it has established broad academic communication and cooperation with renowned universities and academic institutions from many countries, such as the United Kingdom, the United States, Canada, Australia and New Zealand; it has been authorized by State Council to hold more than 20 Sino-Canada joint training sessions on China's Reform and Opening-Up for officials; approved by State Council Academic Degree Committee Office, it has set up joint postgraduate programs with world-renowned universities and has carried out cooperation programs, such as student exchange and double major programs, with universities in the United States, New Zealand and other countries. In recent years, School of Economics has held high-level international conferences with hundreds of attendees for several times, successively sent out more than 150 teachers to visit or study in foreign countries, and received more than 30 foreign experts and professors every year to give lectures and attend academic exchanges. The School has finished the internationalization process and now is on its way to become one of the top schools of economics in the world.
Following the principle of "Know China and Serve China", School of Economics has taken full advantage of its well-developed disciplines, teacher team and platform to improve its ability to provide higher-quality social services and make wise and strategic contributions to the economic and social development of Tianjin and China. The School has established a broad and deep connection with national and local government authorities, public institutions and corporations, and provided them with professional training, consulting services, researches on certain subjects, regional development planning and so on. Meanwhile, School of Economics has opened to the public classes of various kinds and different levels, including EMBA (Executive Master of Business Administration) classes and part-time postgraduate courses, making great contributions to improving the overall quality of economic management practitioners and promoting the economic and social reform innovations and sustainable development of Tianjin.