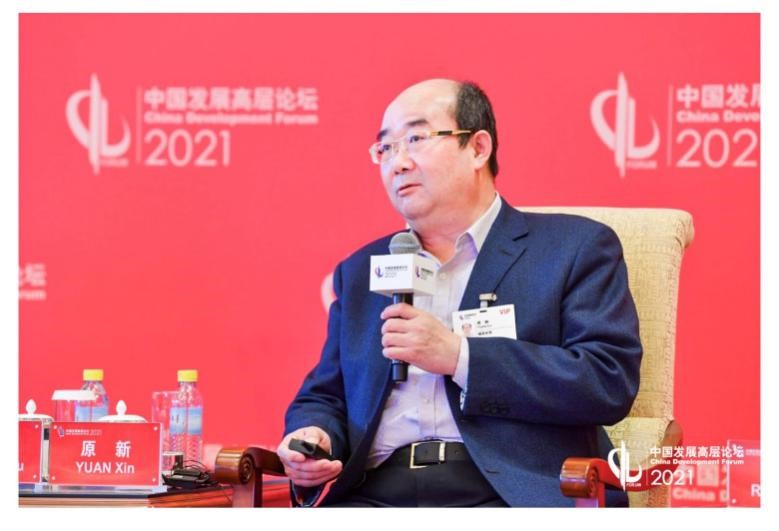 (Correspondent: Zhang Wei) From March 18th to 22nd, the 22nd China Development Forum, hosted by the Development Research Center of the State Council and organized by the China Development Research Foundation, was held at Diaoyutai State Guesthouse in Beijing, with the theme of "China on a New Journey to Modernization". Professor Yuan Xin, from the Institute of Population and Development, was invited to attend and deliver a keynote speech on How to cope with the dilemma of 'fewer children' at the Economic Summit.
Professor Yuan's speech was titled Exploiting the Demography Dividend in the Period of Building a Modernized Country. He pointed out that the fewer children in China is the decreasing trend of the birth population caused by the persistently low fertility rate and the shrinking size of women of childbearing age. He emphasized that population is the basic, overall, long-term and strategic factor of national development, and demographic dividend is an economic concept based on the window of population opportunities. In the period of building a socialist modern country, we should fully recognize the new population opportunities and develop the second demographic dividend.
Since it was first held in 2000, the China Development Forum has been guided by the basic principle of dialogue with the world for common development. It is an important platform for dialogue among senior Chinese government leaders, global business leaders, international organizations and Chinese and foreign scholars. The chairman of this forum is the party secretary of the State Council development research center, Ma Jiantang, while the foreign chairman is BMW's chairman, Oliver Zipse. Eleven closed-door meetings, seven summit venues and more than 40 formal events have been arranged for this forum, with the form of plenary sessions, closed-door round tables, group seminars and in-depth dialogues on topics such as the 14th Five-Year Plan, the new concept and new pattern in the new stage, the review and prospect of China-US relations, intellectual property protection, global public health, scientific and technological innovation, green transformation and rural revitalization.