(Correspondent: Zhong Yiming) Yuan Xin, Professor of the Institute of Population and Development, as well as Director of the Center for Aging Development Strategy, was invited to participate in the China-Japan Interdisciplinary Academic Exchange Conference on Aging hosted by the Comprehensive Research Center of Human Sciences of Waseda University in Tokyo, Japan, from September 4th to 8th, 2023. Participants exchanged views on the current situation, issues and research in the field of aging in Japan and China, and discussed how to deal with issues related to the super-aged society. Professor Yuan Xin was invited to deliver a speech at the conference entitled "Negative Population Growth and the New Pattern of the Convergence of Population Aging.
This seminar consisted of two parts: academic seminar and field research.Seven young teachers and doctoral students from Waseda University and Peking University exchanged views on the marital status of elderly, intergenerational interaction, elderly care, applied robotics, health big data development in China and Japan, demonstrating young people's active academic thinking. The seminar was delivered by 10 professors and associate professors from Waseda University, Peking University, Renmin University of China and Nankai University. The discussion and exchange covered the population situation of Japan's super-aging society and China's rapidly aging society, the aging of the labor force, the evolution of pension policies, elderly housing and environment, food desert problems, the application of artificial intelligence and big data in the field of pension, long-term care, pension complex and other cutting-edge hot issues. The participants had full exchanges and heated discussions on the above issues, and learned about the latest developments in China and Japan's active response to the aging population.
The conference organizers also organized field research and exchanges of elderly care institutions, visited the Medical Care Cooperative Support Center of Sozawa City, listened to the director of the center's goal, structure, tasks, operation and problems of the cooperative support center, and actively communicated with the participants. Also, they visited the Wam Town (Welfare and Medical) Community Comprehensive Support Center for the Elderly, including the elderly hospital, daily care, elderly health care, special care, home care support, psychological comfort and other institutions and functions, fully recognizing that Japan is a super-aged society with the most serious aging in the world. As a result, the government, the society, the market, the family and the individual share the responsibility for dealing with the aging society. Japan, ahead of the aging population, has provided a good reference and inspiration for China in its theoretical research and concrete practice in understanding and coping with the aging population.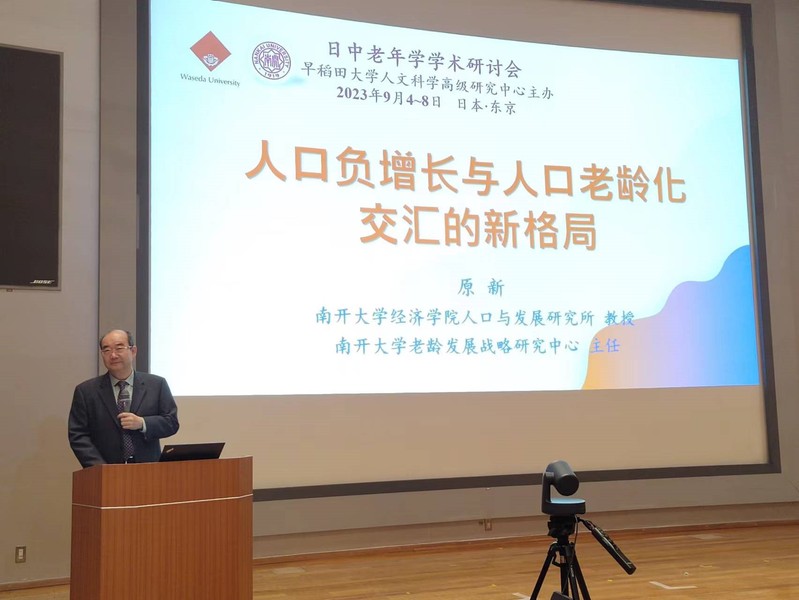 Professor Yuan Xin gave a speench at the conference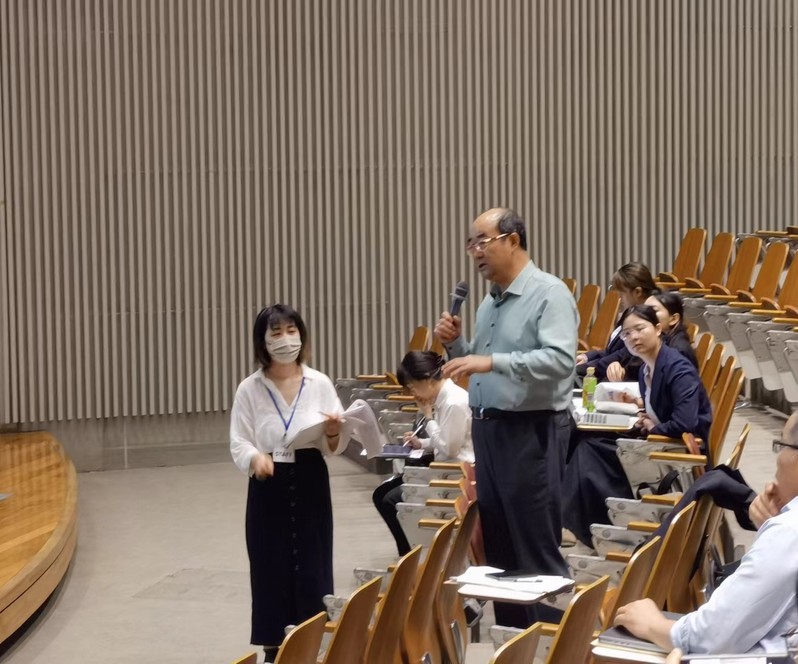 Professor Yuan Xin answered questions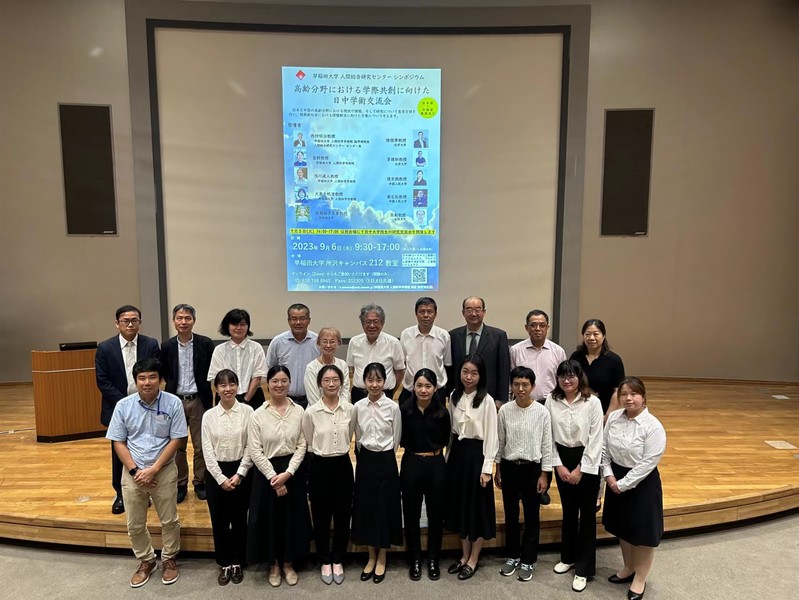 Part of delegates took photo